We care a lot about the stability of Instantbird. Again, the Mozilla platform has some great tools to help us here.
Crash Reporting
In the unfortunate event of a crash, a window apologizing for the interruption in your work flow will pop up, and suggest you send some anonymous information about this issue to our servers. We can then analyze it and fix it for a later version, to make Instantbird more stable for you.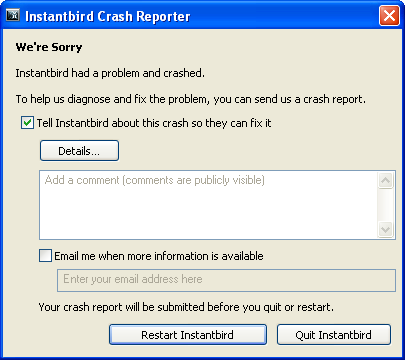 This crash reporting system has already helped us a lot to improve the overall stability of Instantbird.